Established in 1986 we are the area's oldest and most experienced PC repair center.
We can repair any PC system using DOS thru the latest operating system and hardware.

If you have a problem give us a call 330.788.4848or Email:fred@fredmartincomputers.com us.

Who are you going to trust to properly fix your system in a timely manner?


---
FMC Custom built Computer Systems
---
Things to consider when designing your next system
---
Thoughts on the CPU choice as you build a computer:
If you're not flat out looking for the fastest custom built computer, regardless of your needs and without a budget limit, you can definitely save some dollars by investing in a balanced configuration, which means not overspending on the CPU. If you're not going to be doing intensive video editing, multi-tasking, or gaming, consider an entry-level CPU.
<![if !vml]>
<![endif]>
AMD APU's
AMD's Accelerated Processor Units (APUs) are popular for those on a budget, and our lowest cost solution. They can even play casual games at medium settings!
<![if !vml]>
<![endif]>
Intel Core i3 & i5
Intel's Core™ i3 and i5 processors bring tremendous performance for the dollar and offer good performance for those seeking a computer used mainly for internet browsing, moderately-intensive applications and some gaming.
Build a desktop online to increase performance and experience higher speeds for your home or home office.
<![if !vml]>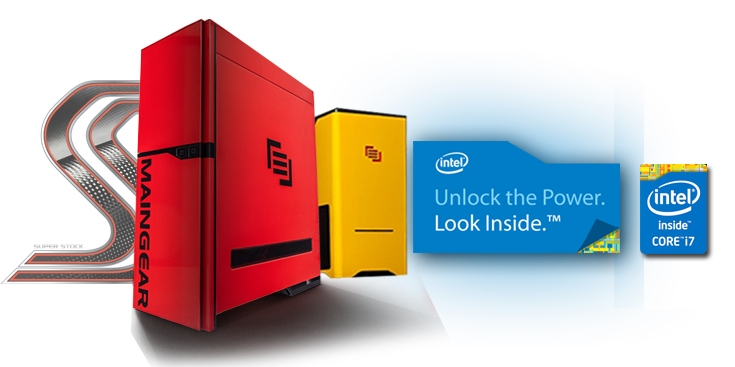 <![endif]>
Unlock the power of the Core™ i7
Have a few more bucks to spend or need some extra horsepower for video editing or CPU-intensive tasks? Intel's Core i7 series processors are speedy and extremely popular in Fred Martin's custom built computers. The "best of the best" home computer or home office computer experience can be found with our Super Stock configurations.
But don't overload on the CPU just yet if you're working on a budget...
There are considerations that may make more of an impact on your computing experience, like more memory or newer solid state hard drives.
<![if !vml]>
<![endif]>
The rise of importance of the graphics card.
Even if you're not a gamer, you should look to your graphics card as an important part of your computer's ecosystem. The GPU is becoming more and more important for everyday tasks, and its power is being seamlessly integrated into modern day operating systems and applications. Everything from streaming video playback to transcoding video, the GPU is quickly becoming as important when configuring a custom PC as any other hardware choice.
Memory for your custom pc.
Memory is an important and often overlooked component in a custom built computer. In today's computing environment, a custom computer with less than 4GB is now unheard of, and less than 8GB is less than desirable. For everyone except those on an extremely tight budget, we highly recommend 8GB+ of memory when you build a computer. It's better to upgrade to 8GB of RAM before you upgrade to a faster CPU. Also, for most consumers, quantity is better than speed. We offer some faster frequency memory that is utilized best when we do our performance enhancements for speed-freaks and benchmark junkies, but for every day computer users, the difference in memory frequency can only be felt in the wallet.
<![if !vml]>
<![endif]>
You're not going to run out of space anytime soon
Your computer's hard drive is more than just a place to store digital stuff. It also has a tremendous impact on the responsiveness of your PC, as more often than not it's the slowest component in your computer. The good news is that solid state hard drives the faster type of standard hard drive technology has seen reductions in prices. Solid state hard drives have no moving hardware, are completely silent, and run much cooler than mechanical hard drives which contain rotating platters. Also, we have seen the rise of hybrid drives that combine SSD and HDD technologies which offer larger capacities and substantial read and write speeds. Consider these options when configuring the best home PC for you.
<![if !vml]>
<![endif]>